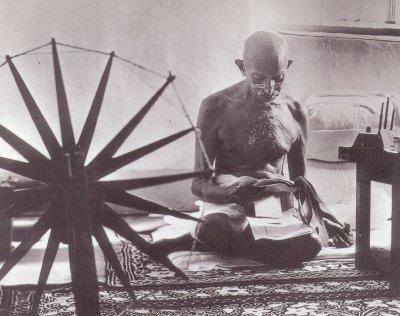 "As soon as we lose the moral basis, we cease to be religious. There is no such thing as religion over-riding morality. Man, for instance, cannot be untruthful, cruel or incontinent and claim to have God on his side."
-
Gandhi
"By their fruits you will know them"
-Jesus
How many times it is more obvious than an explosion that we use religion as a blanket to hide, and even to warm and cultivate the most grievous evils and the craziest self-deceptions. I look for a formula, a fool-proof set of words, procedures, etc, to prevent this. In a better religion. In an anti-religion. In a medical book. But I find it not. I only find myself using the same blanket in the same way. Lord have mercy. The soiled curtain of the temple.